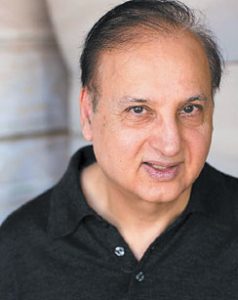 Hanif Mike Karim emigrated from Pakistan to the United States in 1971. He played table tennis at the highest level and twice won the Pakistan Men-Singles National Championship. Mike was also the Captain of the National Team that participated in the World Championship in Munich, Germany. Mike went on to Hollywood and had roles in movies such as The Holy Man, Into the Night, Perfect, and Naya Savera. He did voiceover work in Rambo III and worked in theater as well. Mike took a leave from Hollywood to follow a long career in law enforcement.
Mike was a single father whose children are now grown. He lives in the canyon area north of Los Angeles and enjoys writing, meditation, and Zumba. He has also returned to the table tennis circuit as a senior player. He is a former United States National Champion in the over 60 division.
For more information, visit the author's website at www.hanifkarim.com.